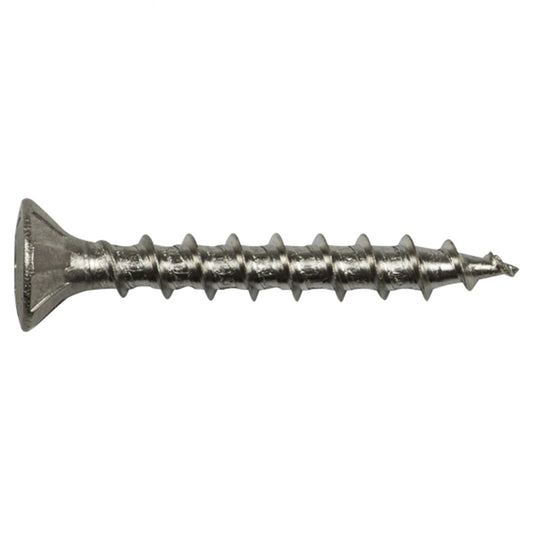 Outdoor wood screw, suitable for precious wood and other types of wood.
NKT Spun+ Stainless A4 Aisi 316 screws in 18/8 steel are acid-resistant screws that are suitable for use in harsh environments.
The screws are therefore suitable for use in harbor areas, places with sea gusts, jetties, boat bridges, etc.
The spherical countersunk head with strong milling ribs ensures a nice end result.
The high performance tip of the screw provides a quick bite and minimizes the risk of splitting.
The coarse wooden thread ensures fast screwing with high pull-out values

CE mark - Approved for use in load-bearing wooden constructions.
Acid-resistant stainless steel, Quality A4
Length: 25 mm
Nominal diameter: 3.5 mm
Full or partial thread: Full thread
Thread length: 20.5 mm
Notch: TX 10
Head diameter: 6.8 mm
Core diameter: 2.3 mm
Free cutter on the trunk: No
Screw type: A
Characteristic tensile strength - ftens,k: 2.8 kN
Characteristic torsion ratio - ftor,k/Rtor,k: 1.7
Characteristic tensile strength - fhead,k: 12 N/mm²
Characteristic bending moment My,k: 2000 Nmm
Chipboard screw that can be used for many different purposes.
Ved at foretag et valg vil siden reloade
Brug piletasterne samt mellemrumstasten for at befærde dig